Toyota, an evolution reflecting social change
March 23 2018, Richard DesRochers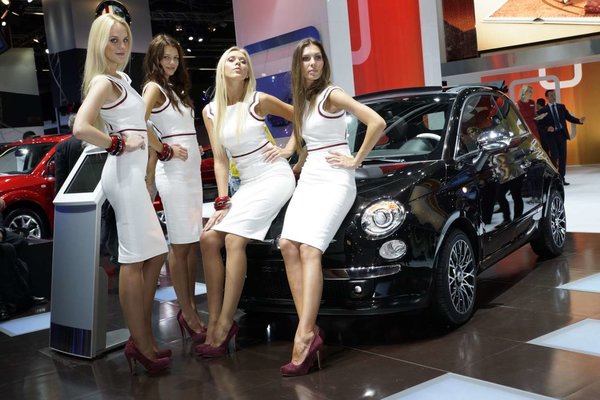 After the famous F1 movement to abandon the tradition of Grid girls considered outdated by fleet owners, car manufacturers' turn to refrain from using the services of hostesses during new vehicle presentations in car shows. At the last Geneva Motor Show, instead of using hostesses, Toyota and Nissan preferred to use car specialists to present their products.
Avant-garde automakers reflect the evolution of society
This decision is in line with the current global movement to defend women's rights and presentation. This movement is reminiscent of the scandal that recently hit Hollywood, the famous #metoo, and the many denunciations on social networks. Conveying an outdated image of women was also strongly denounced in the F1 world.
Women's purchases
In addition to the negative image that was conveyed, it should also be noted that 37% of car purchases are made by women. That is why the manufacturers have opted to welcome both women and men. The hosts' new mandate is to provide information, which we think is much more appealing than being greeted by a rather intimidating hord of women in high heels. Toyota respects this commitment to respect the culture and customs of each country. Congratulations to Toyota for its commitment and approach in terms of advertising and hospitality!
The only downside
The only downside to this story is that the positive initiatives of automakers and F1 managers haven't been loudly and strongly applauded by women's rights groups or other feminist groups. They should highlight the efforts and initiatives of a very large and powerful industry.