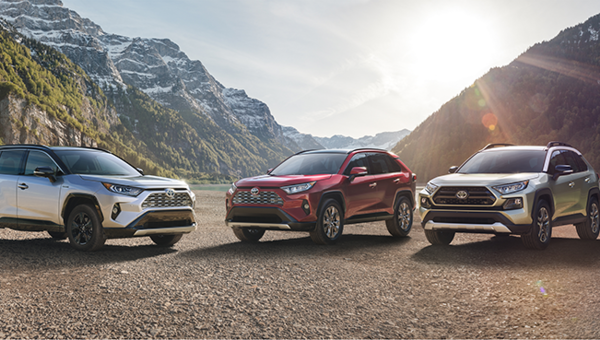 September 10 2018, Toyota Canada - Sprint Marketing
Which 2019 RAV4 is Right For You?
After introducing the all-new 2019 RAV4 at the 2018 New York Autoshow, we're gearing up for the launch of the newest version of one of our most popular compact sport utility vehicles. With sharper styling, a more robust performance and smart features, the 2019 RAV4 will offer an unmatched driving experience. Available in three trim levels, there's a 2019 RAV4 that fits every lifestyle. Looking to learn more about the 2019 RAV4? Read on to find out which trim makes the most sense for you! For the Weekend Wanderer: 2019 RAV4 Limited The 2019...
Read more