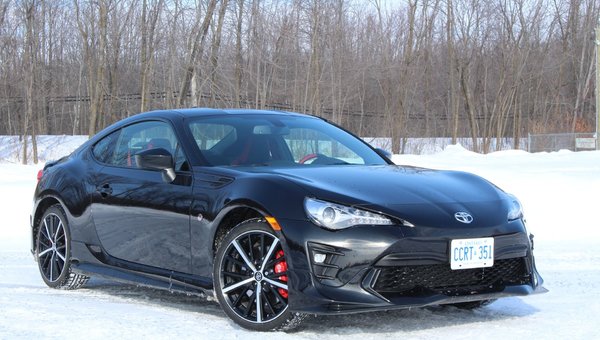 May 21 2019, Michel Deslauriers (Guide de l'Auto) - Sprint Marketing
2019 Toyota 86 TRD Special Edition: Ok, Now What?
For many years, there weren't any sports cars in Toyota's lineup. The Corolla GT-S, the Celica, the MR2 and the Supra were all gone, and for some time, its sportiest vehicle was a RAV4 V6. In 2012, the 2013 Scion FR-S appeared and all of a sudden, not only was Toyota back into the sports car arena, but with the help of Subaru, it had produced a resolutely alluring little coupe. The lightweight and rear-wheel-drive FR-S—and its Subaru BRZ cousin—amazed us with its handling prowess and general sportiness, although some members of the...
Read more