Toyota, its U2 urban utility concept vehicle: have you heard about it?
March 30 2018, Marie-Andrée Boisvert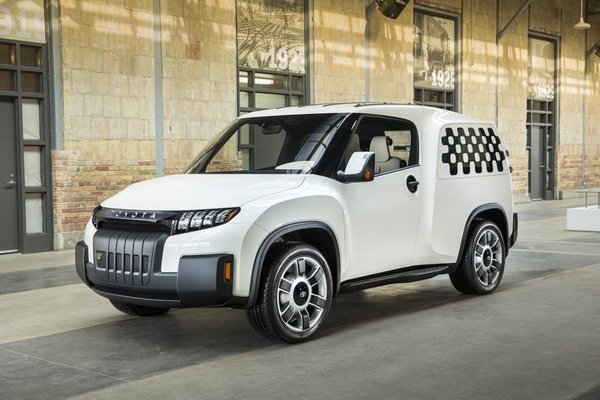 A car designed for urban travel, but sturdy enough to cope with our pot holes in spring. But it will be a few more years before the U2 is marketed here in Canada...
A vehicle for young urban drivers with an active, adventure-driven lifestyle
The Toyota U2 (pronounced U-square) has a square appearance, hence its name, but has very sturdy features. With the Toyota U2 the idea was to redefine the notion of utility with a revised version with different features than a conventional hatchback.
A cross between a utility van, a truck and a passenger car, this unique concept vehicle is in keeping with the rise of the "do it yourself" movement, which transforms cities with events focused on invention and the growth in entrepreneurship.
An inspiring, personalized vehicle
In a press release, Toyota stated that the U2 is "a flexible and functional mobile gadget that owners can customize according to their individual, on-the-go needs. Its custom graphics and interior colours and materials make the U2 concept a reflection of the owner's style, while its compact footprint makes the U2 concept easy to drive and park in crowded urban cores".
A modified van
Notable features of the Toyota U2 include side windows that flip up. They're very practical in hot weather, making you wonder why they're not used more often. The roof is retractable and the tailgate converts to an on-ramp for easy loading. In addition, the rear seat folds down and the passenger seat is removable. It's a nice excuse for not using it as a taxi after an evening out with friends.
In short, a vehicle with several features we'd like to have for ourselves. Thank you Toyota!