Toyota at the 2017 Tokyo Motor Show with its futuristic Toyota GR HV
November 03 2017, Richard DesRochers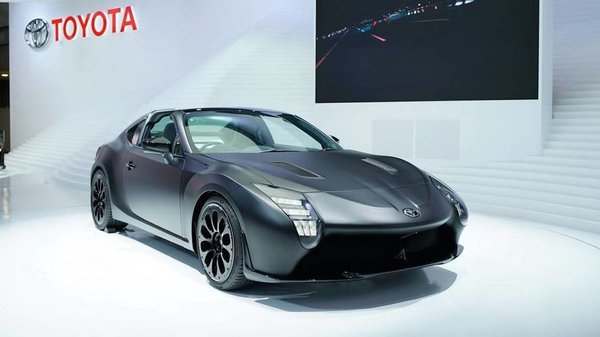 Worthy of the large cars used in action movies, the new Toyota GR HV made its way through the front door at the Tokyo Motor Show in early November.
The dramatic-looking Toyota GR HV demonstrates Toyota's interest in expanding its sports car lineup with a concept that has astonishing character. Here are some summary details for you!
Toyota GR HV features
First, with Toyota it's always wise to decrypt the car's initials as they're never meaningless. Thus, the GR indicates that the car is part of Toyota's the sports department, nicknamed "Gazoo Racing". As for the HV, it reflects the hybrid concept: gasoline and electric.
One of the most striking features is a new take on the automatic gearbox. It has a manual mode that avoids the paddle shifters with an H pattern. There's a flashy push-button ignition switch on the gear knob, like on a jet fighter. Design-wise, it strongly resembles the GT86 and these exterior lines give it a rather "biting" look.
Overview
- Toyota's new hybrid sports concept

- Two-seater; shorter length

- Streamlined and refined interior design could become a classic

- Batteries mounted in the center of the car to improve performance and driving experience

- Enormous headlights with a futuristic aesthetic look
In short, enough to please car enthusiasts and non-enthusiasts alike. To learn more, take the time to discover the aesthetic lines by watching this short video.