Toyota and the next Olympics
September 14 2018, Marie-Andrée Boisvert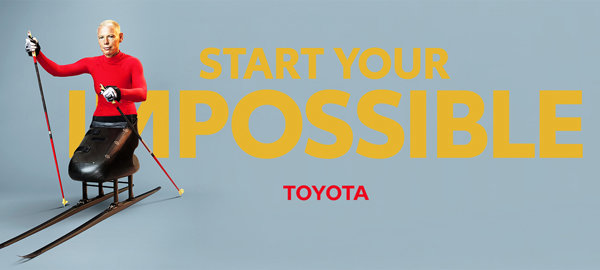 As many know, Toyota is a global partner in the Olympic and Paralympic Games.
But at almost two years of games taking place from August 25 to September 6, 2020 in Tokyo, Toyota announces that society wants to contribute more to an inclusive society at the local level. To do this, Toyota is preparing a series of actions and activities to encourage greater interest in Paralympic sports around the world while providing mobility solutions for all.
Meet various mobility needs
Beyond cars, Toyota wants to tackle the problems of moving several people with reduced mobility. Among other things, they want to free prejudice and discrimination in society. With the para-Olympic approach, Toyota is already developing internal activities with the 2020 Games Organizing Committee and employees.
Concrete measures
When signing the agreement to become a global IPC partner, Toyota also signed an agreement to become a partner with approximately 180 local National Paralympic Committees. To do this, here is a summary of the measures:
- Technological support for Paralympic athletes with the development of state-of-the-art equipment
- Support to National Paralympic Committees with training and organizational support programs
- Paralympic awareness activities with marketing and promotional tools
- Employment and sponsorship of athletes and employ more Paralympians around the world
The Toyota Mobility Foundation (TMF) is organizing a global ideas competition to find new ways to travel. In addition, Toyota has also engaged in activities with various stakeholders and local communities in Japan to support the movement of people with limited transportation options.
For Tokyo 2020, Toyota will support and promote volunteerism and volunteerism in a variety of ways, including offering hundreds of dealers, companies, groups and its own employees the opportunity to volunteer Games Games. .
To support the Games, Japan's business community created the All Japan Business Committee with the aim of creating a legacy for Tokyo 2020 and the future after the Games. The group brings together three Japanese business / economic organizations: the Japan Business Federation, the Japan Chamber of Commerce and Industry, and the Japan Association of Corporate Executives.
In short, Toyota is 100% involved in many spheres of sustainable development for the well-being of all. "Toyota believes that mobility goes beyond cars, because when you're free to move, anything is possible! "
Gallery