Toyota and Subaru : Partnering together on the ecological Crosstrek!
May 11 2018, Marie-Andrée Boisvert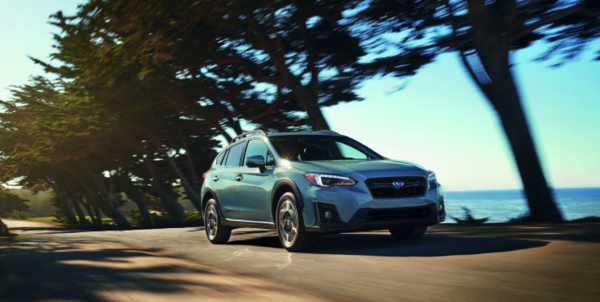 Good news for green car enthusiasts – Once again, Toyota is becoming Subaru's technology partner.
By partnering with Toyota, Subaru will benefit from the well-known synergetic hybrid system already found on several vehicles, including the Prius Prime. In addition to high-performance fuel economy, it'll have top-notch speed thanks to its more efficient engine.
The 2019 Subaru Crosstrek Hybrid
Although last year Subaru disappointed some green car enthusiasts, the 2019 version will be brand new. First, the 2019 edition will operate in 100% electric mode for short distances. Even though we don't yet know its exact range, drivers shouldn't expect more than 50 km if they want state-of-the-art performance and speed.
When will the 2019 Crosstreks be available?
A few months after the arrival of the first 2019 Crosstreks, we expect Subaru's first-ever plug-in hybrid powertrain to appear on the Crosstrek, in limited quantities, in the ten states that have adopted California's zero emission standards.
The new Crosstrek Hybrid retains all the capabilities of the traditional Subaru Crosstrek with increased fuel efficiency. It can be driven as a normal hybrid, using both gas and electric power and eliminating range anxiety, or driven on purely electric mode for local commuting. In addition, the new Crosstrek has expanded and, most notably, has 40% greater collision absorption capacity. The 2019 Crosstrek is expected to arrive in late 2018.