TOYOTA: Amazing unveiling at the Los Angeles Auto Show
November 30 2018, Stéphanie Lacroix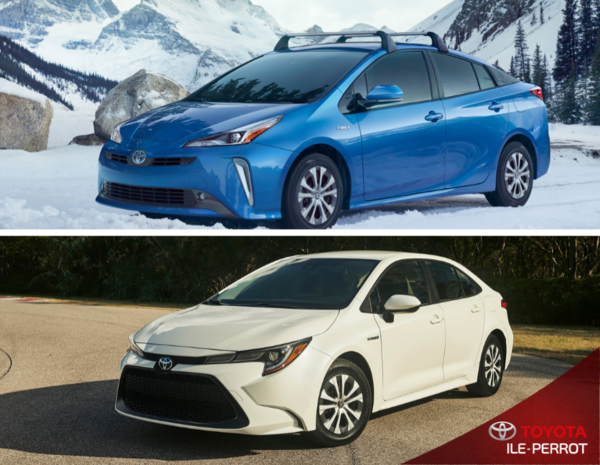 The Los Angeles Auto Show begins today, and continues until December 9th. In addition to showcasing some production models and amazing prototypes, Toyota is launching the 2019 AWD-e Prius Sedan and the 2020 Corolla Hybrid.
First, the 2019 Prius Sedan is presented as a more robust car, which will give drivers a better driving experience in harsh weather conditions and on steeper roads. This improved handling is explained by the all-new AWD-e system, which will be offered as an option.
With the AWD-e system, Toyota is presenting the 2019 Prius as one of the leading vehicles in its class in terms of fuel efficiency. The hybrid sedan also benefited from a makeover that gives it a more classic look.
The vehicle will be available at Ile-Perrot Toyota in early 2019. The compact model Prius C 2019 is already available.

Corolla Hybrid 2020
After being completely redesigned in 2019, the Corolla will surprise again in 2020 with a hybrid model. This model will also stand out for its energy efficiency and unique design.
By introducing the 2019 Prius Sedan and the 2020 Corolla Hybrid at the LA Auto Show, Toyota wanted to demonstrate its commitment to meeting the demand for hybrid sedans with a wide selection of styling and driving experience.
If you are interested in buying a hybrid vehicle, come visit us at 2100 boulevard du Traversier in Pincourt. Our experts will be able to answer all your questions and offer you a test drive.