Toyota AI Venture, one of Toyota's innovation secrets!
July 20 2018, Richard DesRochers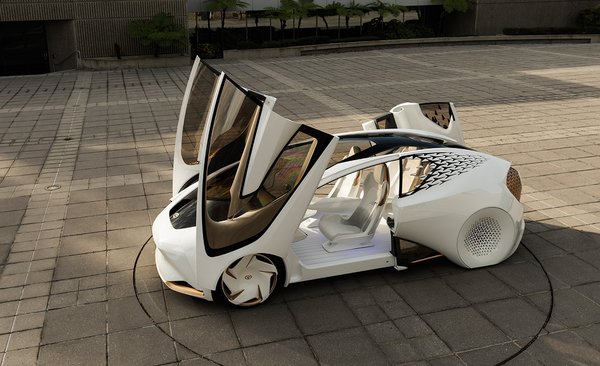 Toyota AI (Artificial Intelligence) Ventures is located in Silicon Valley, the southern part of the San Francisco Bay Area in California. This capitalization subsidiary invests in entrepreneurs around the world who share Toyota's vision to improve people's quality of life through technology and artificial intelligence. These latest technologies aim to provide more autonomy, mobility through robotics and cloud data.
The few associated companies
Blackmore develops compact and rugged continuous frequency modulation (FMCW) Lidar sensors, as well as supporting analytical tools and software for cars and other systems.
Boxbot builds autonomous vehicles to solve the final problem, logistics. Thanks to a combination of robotics and autonomous systems, Boxbot makes deliveries much easier to receive and less expensive to manage.
Connected Signals is a connected car data analytics company that provides real-time predictive information about traffic signals using existing infrastructure. These data, derived from sophisticated associated models, support applications that improve safety, increase energy efficiency, reduce carbon emissions and improve traffic flow.
Embodied develops state-of-the-art companion robots that revolutionize care and wellbeing, improving the quality of life for individuals and families.
May Mobility brings communities together, with fleets of autonomous vehicles that make travelling short distances safe, personal and effortless. May Mobility's soundly operated microtransit service helps people become more engaged in the places where they live and work.
Metawave is looking to revolutionize the future of wireless communications and automotive radar detection. Leveraging adaptive metamaterials and artificial intelligence, Metawave is building high-performance radars capable of 4D point cloud imaging, direct-line object detection, and vehicle-to-vehicle communication to make cars smarter more connected.
Finally, several other companies are closely or remotely involved to ensure that the Toyota cars we buy are still current and at the cutting edge of technology.