The Toyota Supra, a legend returns!
June 22 2018, Richard DesRochers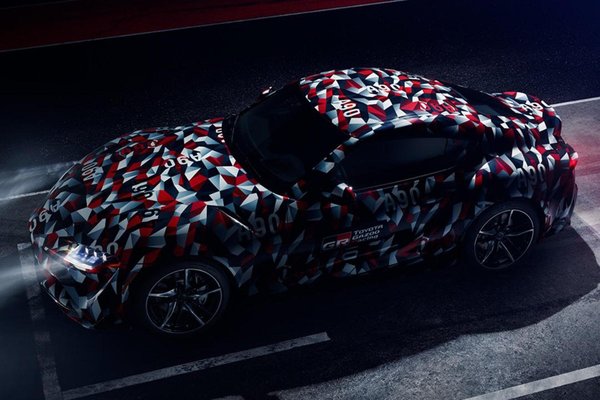 The Toyota Supra will return to race tracks in 2019 and will be competing in the Nascar Xfinity (NXS), a well-known race in the automotive world.
Better yet, Toyota recently unveiled the dynamic racing car prototype on Thursday night in the Toyota Injector's room at Daytona International Speedway. The Toyota Supra will debut at the opening of the Xfinity season next February. The Supra will be touring starting with the 2019 model year, for the first time in 17 years.
An iconic car
If you ask car connoisseurs to name an iconic Toyota car, it's definitely the Supra that will top the list. Ed Laukes, Vice President Marketing, Toyota Division, recently said: "The re-launch of the Supra is great news, but now this legendary car will also be making a comeback in American motorsports." That's good news when you're in charge of marketing. He also reports that from a business perspective, "it's important to have a racing car that embodies the dynamism and character of the brand's models that are on display in the showroom. This is what we think we have achieved with the Supra and we hope that racing fans around the world will be delighted with its future success on the track."
The NASCAR version
The NASCAR version of the Supra is built with the help of Calty Design Research - a long-time Toyota design studio and its subsidiary Toyota Racing Development (TRD), to comply with well-documented stock-car specifications.
The Xfinity Supra marks the sixth race car produced by TRD in collaboration with Calty over the last six years. The first races in 2019 are scheduled on the Daytona 500 track from February 16 to 18, 2019.
Gallery