The Toyota C-HR in four trims for 2019
September 09 2018, Marie-Andrée Boisvert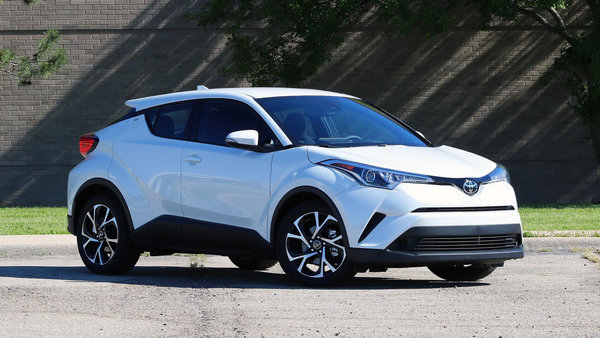 On August 13, Toyota announced the prices and details of the new 2019 Toyota C-HR.
As mentioned, it will be available in four trims and in a choice of new colors. It comes with a wider range of standard equipment. The base price for the model's second year on the market is $ 23,675 for the entry-level LE trim. The 2019 C-HR is available at Toyota dealerships right now. Here are the few elements of novelties found in the brand new C-HR 2019.
New features
New features in CH-R's 2019 include a windshield de-icing system, a larger 8-inch display with back-up camera, Entune 3.0 and Apple CarPlay with Smart Device Link. XLE and XLE Premium trim levels are enhanced with Entune Audio 3.0 Plus.
To ensure your safety, like all Toyota vehicles, the 2019 Toyota C-HR is equipped with Toyota Safety Sense equipment. It has the advantage of offering the desired sporty handling, and its "Swoopy" style sets it apart from other cars in the same category.
A fresh look
The expressive style of the C-HR turns heads, a breath of fresh air in the small SUV range. The cool, stylish cross shapes deceptively hide a relatively large crossover. In short, he has style and character unlike the competition.
As for driving, good news! It stands out again thanks to its excellent maneuverability, the 2019 C-HR is provided with a good direction. The C-HR also features Sachs shock absorbers and a robust front stabilizer bar. Plus, you'll be amazed by its independent double-wishbone rear suspension.
In short, the 2019 C-HR is very fun to drive. To try it out, please contact our team at 514 453-2510!
Gallery