The redesigned 2017 Toyota Corolla!
January 13 2017, Richard DesRochers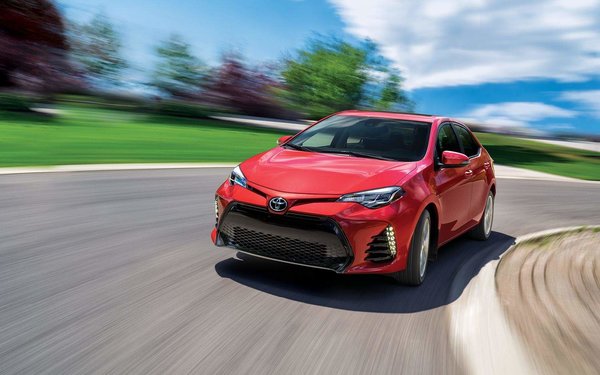 This year, the 2017 Toyota Corolla stands out with a new look…
This year, the 2017 Toyota Corolla stands out with a new look… A new front fascia, new headlights, redesigned taillights, a new dashboard and a standard backup camera. Discover a sedan that has a lot to offer!
Toyota, has also added safety features in all versions of the Corolla. They include a pre-collision system that can detect a pedestrian in front of the car, and automatic high-beam headlights.
The 2017 Toyota Corollas are now equipped with lane change alert (which gently guides the steering wheel to help you stay on track) as well as cruise control with radar function. A must in 2017!
Safety first: discover the Toyota Safety Sense P!
As mentioned earlier, the2017 Toyota Corolla includes its own safety system. As explained by Toyota: "Everyone deserves to reach their destination safely" and this must really be taken into account, as it's an exceptional initiative that has pleasantly surprised everyone in the automotive field.
The Toyota Safety Sense P includes the following features:
Automatic high beams

A lane departure warning system

Pre-collision system with pedestrian detection

Dynamic cruise control with radar
Unmatched concept and design
The 2017 Toyota Corolla distinguishes itself from the competition with its modern and aerodynamic design. The bumpers and front grille have been redesigned. The new wheelcovers and alloy wheels create a more unique distinction between the models. Automatic high-beam headlamps are now standard. Two new colours are also available for the LE and SE models, namely galactic aqua mica and the falcon gray metallic.
Advanced technological features
In addition to its safety system, the 2017 Toyota Corolla includes a backup camera, except for the Corolla CE. Other options are available, such as automatic temperature control and keyless entry system with trunk opening.
If you're looking for a sedan that offers you more, choose the 2017 Corolla.
Gallery