The New Holiday Destination of the Hour is Quebec's North Shore!
June 23 2017, Richard DesRochers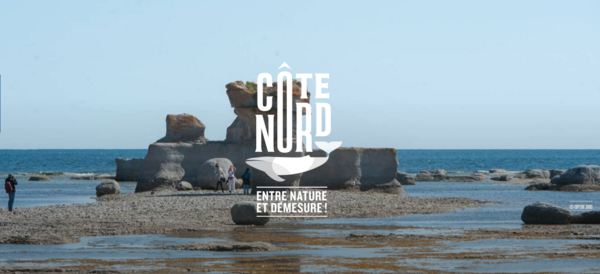 For many of us, the Côte-Nord (Quebec North Shore) is really unknown...
For many of us, the Côte-Nord (Quebec North Shore) is really unknown. However, for those who love the outdoors, large spaces and breathtaking scenery, the Côte-Nord has become a must-see destination.
A thriving tourist Haven
The Côte-Nord is vast geographical area. For those who insist "I want to see everything in two days," it's virtually impossible to do even with a Private jet. The region alone covers 236,700 square kilometers. The Côte-Nord region is divided into the following sectors: Tadoussac, Forestville, Baie-Comeau, Manicouagan, Panoramas, Fermont, Port-Cartier, Sept-Îles, Île-D'Anticosti, Rivière-au-Tonnerre, Havre-Saint-Pierre, Natashquan, and the Lower North Shore.
The available activities and sights relate mainly to the area being visited. For example, the Saguenay-St. Lawrence ecosystem is recognized worldwide as one of the best places for whale-watching. To see them, you'll have to choose from over 20 types of cruises.
The Côte-Nord tourist site: a must
To plan your trip carefully and to help you discover the region, it's a good idea to consult the Côte-Nord tourist site before leaving. It's truly a region that offers something for all tastes. To give you a taste of planning a perfect trip, here are some activities in which you can participate:
Visit to Jardins des glaciers
Horseback riding on the beach
Whale tours, over 20 different cruises
The great outdoors in Forestville
Golfing, canoeing, mountain biking await you
Ornithology, cycling and hiking in the Sept-Îles area
Scuba diving
In addition to sports activities, on the Côte-Nord tourist site you'll find a wide range of festivals and cultural activities to enjoy in the region. In short, Québec's North Shore will be an unforgettable destination for you this summer and beyond.
Gallery