The all-new 2019 Toyota Avalon, a mix of luxury and dynamism
June 01 2018, Marie-Andrée Boisvert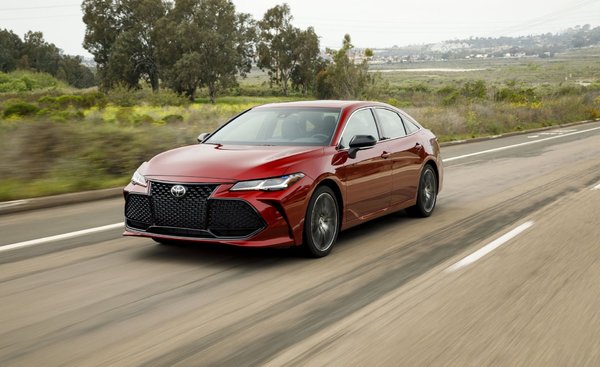 Toyota's all-new flagship sedan, the 2019 Avalon, is now available. With its completely renewed interior and exterior, the 2019 Avalon reaches an unparalleled milestone in luxury.
Built on Toyota's revolutionary platform, the all-new 2019 Toyota Avalon is lower, wider and offers better handling. Its exterior design has more cut lines and a new grille grille.
These include even more luxurious trims, LED headlights and 19-inch gloss black finish wheels. Now that the Camry has increased its average sedan game, Toyota has been more aggressive than ever in incorporating a range of premium options into its new sedan.
The interior of the 2019 Avalon
From the outset, it is not an improved interior of the Camry that we find, but well and truly a totally different atmosphere that we discover. It's obvious that the steering wheel buttons, the dashboard and the Avalon gear pedal will seem familiar to Camry drivers, but the rest of the set has evolved into something more extravagant.
Described as a real work of art, there are authentic finishes, such as real wood trim, a leather upholstery, etc. The XSE version attests to its sporty nature with shapes and design of genuine aluminum trim.
On the road with the 2019 Avalon
On the road, the all-new 2019 Avalon is quite exceptional. First, it benefits from Toyota's new TNGA platform, which improves handling, reduces the overall center of gravity and reduces vibration or pickup in the cab. In short, the versions of the Avallon 2019 are quieter and up to the expectations of a car of the most luxurious.
With the all-new 2019 Toyota Avalon, we expect a mix of design, technology, safety performance and driving pleasure in absolute comfort.
Gallery