The 4 best international Toyota commercials!
February 16 2018, Marie-Andrée Boisvert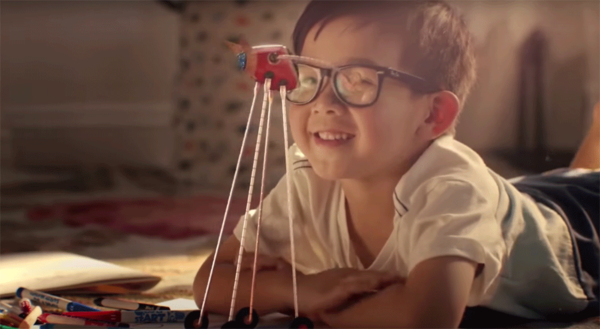 This week, we've gone through the YouTube channels for Toyota Canada, Toyota USA, Toyota Europe and Toyota Russia to find the best commercials for you to watch.
In terms of innovation, Mazda has gone to great effort to develop commercials that capture the imagination. Sometimes, we're even treated to short films worthy of the biggest Hollywood studios. Also note that each Mazda division has its own specific characteristics and creates unique concepts to appeal to their target audience.
Toyota Canada
Published on February 7th, we particularly like this video's rhythm and music which put life's twists and turns in perspective. There is a clear trend among the major communications agencies in Quebec, as in Canada, to depict life's everyday challenges. You'll probably be able to relate to this clip that positions Toyota Safety Sense at the heart of what happens in many couples' lives ...
Toyota USA
Toyota USA has joined with athletes from the PyeongChang Paralympic Winter Games to give them a voice so that they can talk about their challenges and hopes. We salute this initiative, Toyota Sports, which enables little-known athletes to be recognized among their peers.
Toyota Europe
In the Magic series, you'll find Start Your Impossible, a real gem where a child sees his dream of becoming a hockey player come true. Every hockey enthusiast will be able to relate to the emotion and dreams of this young man.
Toyota Russia
We like this 1:35 video in which we travel back in time to early childhood, with small robots and endearing children ...