The 2020 Toyota Tacoma soon unveiled
February 01 2019, Stéphanie Lacroix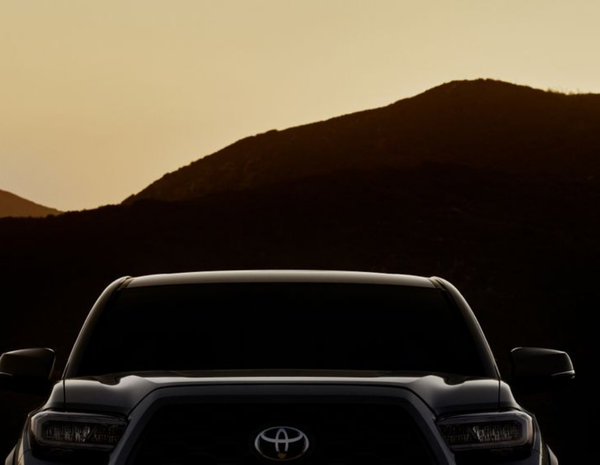 Toyota unveiled this week an image that briefly exposes part of the new 2020 Tacoma. Without giving more details, Toyota has announced that the new version of this compact pickup truck will be fully unveiled at a press conference held in the wake of the Chicago Auto Show, February 7th.
Industry experts expect to see a completely redesigned vehicle compared to the truck we've seen since it was released in 2005.
Fans can also attend this live press conference via the Toyota web platform. It will start at 11am.
Interested in the Toyota Tacoma? Take advantage of our liquidation offers on the 2018 models, or take the opportunity to test the 2019, as exhibited at the recent Montreal Auto Show!
Top picutre : Tacoma 2020 unveiled
Galerie picutres : 2019 and 2018 models.
Gallery