The 2018 Prius Prime, seamless hybrid technology
June 08 2018, Marie-Andrée Boisvert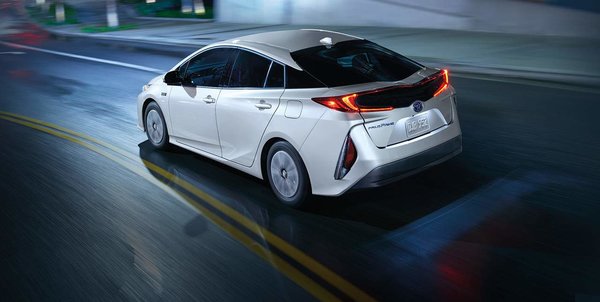 You don't have to be a connoisseur to realize that the new Toyota Prius Prime won't let you down anytime soon.
In addition to its now legendary reliability, the 4th generation Prius is quite extravagant. In particular, it runs on Toyota's new modular TNGA platform, which greatly improves driving comfort and manoeuverability. It's total charge time is 5 :30 and it has an impressive hybrid range of 1035 km. As a pioneer in hybrid cars, together with all of the Toyota Safety Sense features, you get value for your money and so much more.
The fuel consumption rating of the 2018 Prius Prime
In hybrid mode, the fuel consumption is 4.3 L/100 km. With normal use, and as a guide, that means driving from Montreal to Moncton on a single tank. With the average price of gas ($1.25 / L), it's less than $55.00 for almost 10 hours. With this kind of performance, there's no need to stop at gas stations to stretch your legs. Parks and other tourist attractions would be a better choice. For fans of American politics, you can now find yourself at the White House on a single tank, even including a detour to New York.
The technology of the 2018 Prius Prime
From the outset, its 11.6-inch touch screen catches the eye. Also, to comply with the new provisions of the law on cell phone use while driving, smart phone logic circuits are simple to navigate. The Prius can be connected at any time, but the custom charging system allows you to schedule charging outside of peak demand periods to obtain the lowest rate. In addition, you can now adjust the heating or air conditioning when you get into the car.
Scheduling a test drive will allow you to discover the other interesting features of the 2018 Prius Prime. Contact us at 514 453-2510!
Gallery