Store your summer tires like a pro!
October 25 2018, Stéphanie Lacroix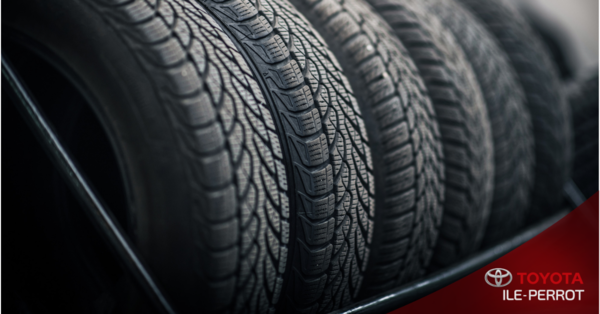 With autumn comes the time of winter tires. But simply making an appointment is not the only thing to think about. Proper storage of summer tires is essential to ensure longevity. Here are some tips to make sure your summer tires are in the best possible condition when the warm weather returns.

Find the right place
In an ideal world, tire storage should be done indoors, in a cool, dry, clean and ventilated area. The tires must be protected from sunlight and other sources of heat, such as a heating unit.
In winter, the shed is a good option, because low temperatures affect the tires less than summer heatwaves. As long as the tires are protected from light and moisture, there will be no problems.

Some elements to consider
Before putting your tires away for the season, a visual inspection is needed to remove the main debris. Few people take the time to do this, but it is also recommended to clean the tire, and wait until it is completely dry before storing it. Storage must be done in a bag or box. In the open air, the lubricating oil of the tires can evaporate quickly. Remember to identify the position of each tire before storing. How to place the tires during storage depends on the presence of rims or not.
Rims tires
If you have tires on rims, the best way to store them is to hang them securely on the wall using hooks designed for this purpose. In the absence of space to do so, it is possible to stack them flat on top of each other. To prevent the same tire from absorbing the weight throughout the winter, rotate the tires monthly. Be sure to reduce tire pressure to 103 kPa (15 psi) when storing. This prevents cracks or deformations.
Tires without rims
If, on the other hand, you have tires without rims, it is recommended to store them upright (standing) next to each other. Ideally, they should be turned a quarter of a turn every month so that the same part of the tire does not touch the ground during the entire storage period.Avoid hanging, stacking, or placing other objects on top of them.

The safest option
Do you lack space at home, or you simply do not want to worry with the storage of your tires? Your Ile-Perrot Toyota specialist offers you to store them in the best conditions. Something you won't have to think about at the return of spring! Get more information today.