Never Before Seen: A Joint Factory for Mazda and Toyota in the USA!
August 04 2017, Marie-Andrée Boisvert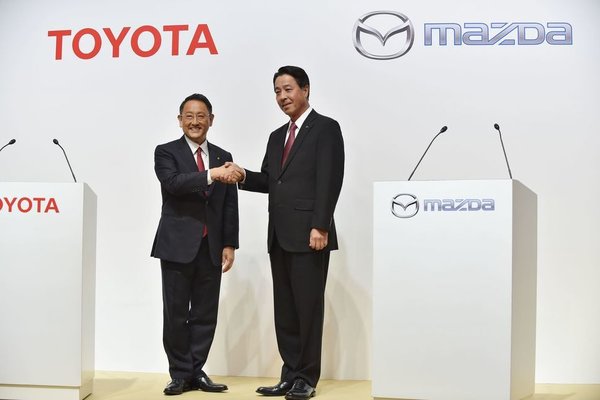 On August 4, 2017, Japanese automakers Toyota Motor Corp. and Mazda Motor Corp. announced plans to unite to set up a common U.S .automotive production plant at a cost of roughly US $1.6 billion.
A strategic and financial alliance
This strategic and financial news is creating a lot of buzz in the automotive industry as the two Japanese manufacturers want to strengthen their position in the U.S. market where competition is intense.
A highly anticipated plant
The joint plant, which will create 4,000 jobs and will have an annual production capacity of roughly 300,000 vehicles, was welcomed by U.S. President Donald Trump. On the roster are the Mazda SUVs, including a model that hasn't yet arrived. As for Toyota, it will produce the Toyota Corolla for the North American market.
Benefits for Mazda
For Mazda, this announcement allows for a more solid presence in the U.S. At this time, vehicles destined for the U.S. market are shipped from Mexico and Japan.
Also, this will lead to competitive hybrid and electric vehicles being developed as the electric car is truly one of Toyota's strengths.
Another significant advantage is that the costs of the initiative will be divided in two, increasing the profitability of both. This makes it possible to better compete with other car manufacturers, therefore offering less expensive electric vehicles.
An agreement full of promise
Finally, according to what we know, Toyota will acquire 5% of the shares in Mazda, while the latter will invest an undisclosed sum which will result in a 25% stake in Toyota. This last exchange will come into effect at the beginning of October.