Groupe AutoForce: Big Box benefits, small store attitude!
March 14 2016, Marie-Andrée Boisvert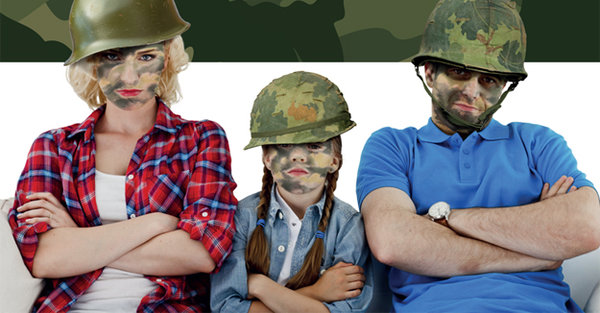 It is with pleasure that we announce the launch of Groupe AutoForce in the Vaudreuil-Ile-Perrot region!
It is with pleasure that we announce the launch of Groupe AutoForce, a group of five automotive brands among the most prestigious and coveted in the Vaudreuil-Ile-Perrot region, Chevrolet, Buick, GMC de l'Île-Perrot, Cadillac de l'Île-Perrot, Île-Perrot Toyota, Mazda 2-20, and finally, AutoForce Occasion.
With Groupe AutoForce, you can enjoy a vast selection of vehicles, a team of dedicated consultants and customer service that meets or exceeds your expectations!
A unique customer experience
Serving a broad customer base from Montreal, Vaudreuil-Dorion, Baie d'Urfé, Île-Perrot, Pointe-Claire, Beaconsfield, Hudson, St-Lazare, Rigaud and other neighbouring regions, Groupe AutoForce offers new and quality used vehicles. Customer satisfaction and superior customer service are at the heart of our priorities in each of our dealerships.
Groupe AutoForce stands out from the competition by providing a unique customer experience through a truly friendly, family-type atmosphere with the advantages of a motor group in terms of inventory, price, services and resources.
One place, a myriad of possibilities!
At the intersection of Highway 20 and boulevard de l'Ile in Pincourt, you'll find our dealerships, all located within walking distance of each other. In one location, we offer new vehicle models from Buick Cadillac, Chevrolet, GMC, Mazda and Toyota, and more than 20 brands of used vehicles! This means tremendous choice in Vaudreuil-Ile-Perrot !
An expert team with extensive experience
Our sales consultants are very welcoming from the start. They have extensive experience and know, in great detail the range of vehicles offered. They can assist you with your purchase so that your new vehicle corresponds exactly to your current and future needs.
Unlike the competition, you won't experience any pressure to buy a vehicle, and you'll be supported by our well-trained and reputable advisors whose exceptional listening skills will help you make the right decision! You can then start driving the vehicle that suits you perfectly!
All our pre-owned vehicles are inspected and meet the highest industry standards!
Over the years our dealerships have managed to build a solid reputation by offering pre-owned vehicles that meet the highest quality standards in the industry! If you're looking for a safe pre-owned vehicle that has been carefully inspected, take advantage of our large inventory of cars, trucks and SUVs.
All of our vehicles have undergone rigourous inspection by our certified and experienced team of technicians who ensure the best quality. Also, please make an appointment with one of our financial experts for all of your financing and leasing needs. They'll be able to find the best financing plan that meets your budget, whatever your credit history!
User-friendly websites
To offer you the best possible experience at our dealerships, we invite you to visit our website at groupeautoforce.com, where you'll find, in one place, the sites for each of our dealerships and the autoforceoccasion.com site that groups together a wide selection of used vehicles.
Choose Groupe AutoForce for the strength of a group and the benefits of centralized service!