Garage renovation: a smart choice for your car or for resale
March 19 2017, Richard DesRochers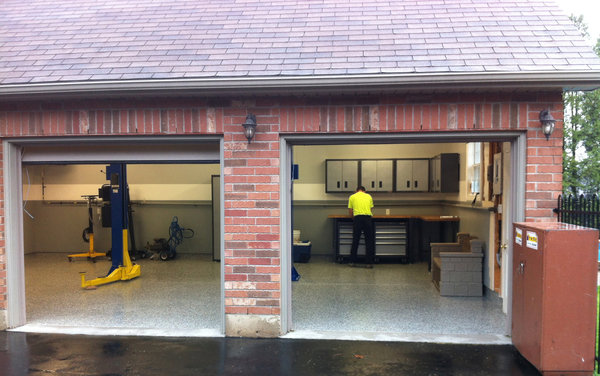 For several years, several renovation companies have specialized in garage renovation.
For several years, several renovation companies have specialized in garage renovation. The choice place to stash the remains of your last activity for a few days, the garage is gradually losing its basic utility, which is to store one's car and tools.
Better yet, home owners are realizing more and more that the garage is an important area. Nobody wants to see a perpetual mess, lasting dirt or, frankly, smell odours from the recycling bin or trash.
Take advantage of your garage
To get more out of your garage, start with a thorough clean-up and discard those items you have been accumulating over the years as well as recycling the things you no longer need. If you haven't used it in the last 12 months, you may not need it. Next, you have to make it neat. It's at this point that you will realize you need storage shelves or other useful ways to store your tools.
There is no need to invest thousands of dollars. You can do the work yourself; often, some brush strokes and a new floor covering will give the facelift you need. At least, these two things combined will serve as a launching pad to initiate a complete change.
The garage: the only room visible to neighbours
A cluttered and disorderly garage can be unsightly for all your neighbours to see. We sometimes forget that the garage is the only room visible from the outside and displaying old habits with a messy garage can be embarrassing.
In short, to get the most from your garage space, you have to combine three essential elements. The first step is to throw away, recycle, give away, or sell unnecessary things. The second step is to paint and, if necessary, to improve the floor covering. The third step is to add storage, such as cabinets, a tool chest, etc.
When the renovation is completed, you've not only improved your quality of daily life, but you've also added real value to your home.