For a true sports car, discover the 2018 Toyota 86!
December 15 2017, Marie-Andrée Boisvert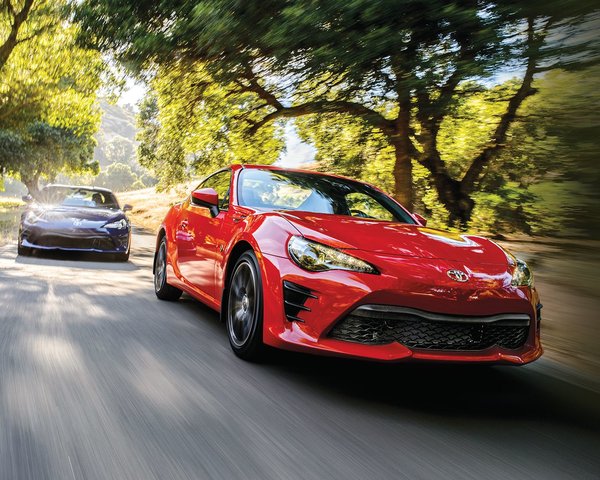 The 2018 Toyota 86, originally inspired by the legendary Toyota 2000 GT, is a true sports coupe and tested on race tracks.
It boasts an aggressive style and with its flat four-cylinder Boxer engine and is equipped with a rear-wheel drive. Its driving performance and balance on the road are quite remarkable.
For something new in 2018, its overall look has been revisited with a new design, new technology and enhanced comfort. For those who love slaloms and aggressive driving, discover the 2018 Toyota 86.
The 2018 Toyota 86
Designed primarily for performance, the Toyota 86 features a 2.0 L four-cylinder Boxer engine mounted between the front and rear axels to improve weight distribution for better handling. Separating the driving power from the steering function also ensures optimal agility and responsiveness when driving.
To improve fuel efficiency and achieve maximum power, D-4S fuel injection technology is sure to improve both low-end torque and fuel consumption. Note that the Toyota 86 has the only Boxer engine in the world equipped with a front engine and rear-wheel drive configuration. Note that it has a 6-speed transmission for precise gear changes.
Safety on board the Toyota 86
In the event of a collision, you can count on 6 strategically positioned airbags to lessen impact. It also has a rear view camera and specially designed seats to prevent whiplash in the event of a rear-end collision.
2018 Toyota 86 models
You can purchase the 2016 Toyota 86 (MSRP starting at $29,990) or the 2018 Toyota 86B GT (MSRP starting at $33,260). Contact us today at 514 453-2510 to schedule your test drive!
Gallery