Fernando Alonso in the Toyota Gazoo team for 2018-2019
February 02 2018, Marie-Andrée Boisvert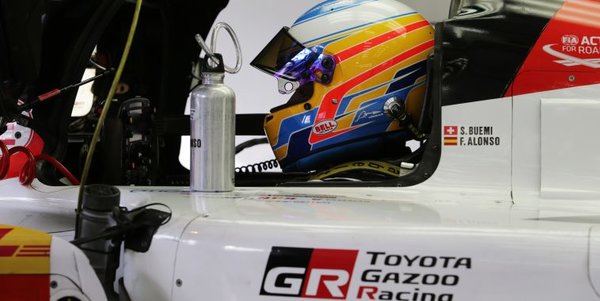 Toyota Gazoo Racing WRC is a team of the World Rally Championship (WRC) based in Finland.
The manager of the Toyota team is none other than four-time world champion Tommi Mäkinen. For those who don't follow F1, Fernando Alonso Diaz is a Formula 1 driver from Spain and is still considered one of the greatest drivers in Formula 1 history. As a member of the Toyota Gazoo Racing Team, Alonso will compete at the FIA ​​World Championship in 2018 and the 24 Hours of Le Mans.
The TS050, a breathtaking car
Once again this year, the Toyota Gazoo Racing team will use its legendary 1000-horsepower TS050 Hybrid car, which allowed it to win 5 races out of 9 in 2017. What is less well known is that the development of the hybrid element of the TS050 remains a prerequisite for Toyota's participation in endurance racing and benefits from all of Toyota's engineering.
A team in continuous development
As is the case for many disciplines, the Toyota Gazoo Racing team is truly in continuous training. With Alonso on the team, we're counting on a new breadth of experience. As a result, the entire team is excited about this unexpected but unique growth opportunity. The key players want to build on the experience already acquired and on Alonso's experience to overtake the competition.
What Alonso has to say ...
"It's been a long time since I've been around the 24 Hours of Le Mans and I'm very happy to participate in it for the first time ... Also, I'm really looking forward to working with Sébastien and Kazuki, two experienced drivers. In short, a learning curve for me and an excellent challenge," says Fernando Alonso.
All of the administrators are all happy and proud to welcome a sixth world-class driver to the team's lineup and look forward to seeing the team's journey with this new addition.
To learn more about Le Mans, visit this website: lemans.org.