Discover the new Toyota i-Tril concept
February 09 2018, Marie-Andrée Boisvert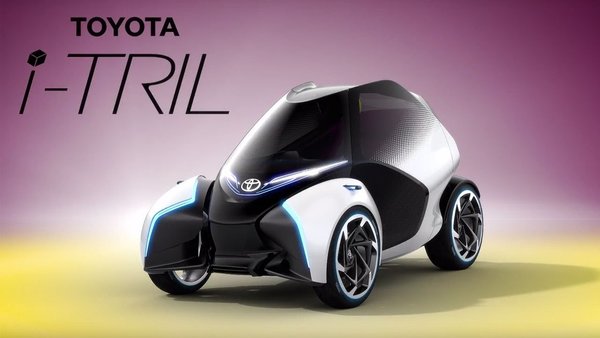 For many, the month of February is synonymous with cold, an intense winter, and even travel to the south to warm up. For others like car enthusiasts, it's synonymous with the Toronto Auto Show which, this year, runs from February 16 to 25. To make the most of this event, Toyota is launching its brand new concept, or revisited signature concept, the i-Tril.
What is i-Tril?
No, it's not a new iPhone, but a new compact and environmentally-friendly electric vehicle. It's specially designed for active urban life and finding pleasure in the midst of heavy traffic. The i-Tril is another one of Toyota's futuristic innovations for the urban market.
The i-Tril car is a bit of a mix of the electric Kart and Can-Am's Spider. A great combination of convenience and manoeuverability. It has the advantage of i-Road technology and the pedals are replaced by gear controls similar to those found on video game controllers.
ED2 Design Center
The prototype was designed by the ED2 Design Center, whose mission is to collect and analyze information on the evolution of European car design and to do design work on the interior and exterior of new Toyota models, markups and prototypes.
The Design Centre is located in Brussels and was inaugurated in 1989. The first Toyota car designed by ED2 was the Yaris in 1999, followed by the Toyota Corolla being designed in 2000. ED2 has worked on the Toyota IQ concept whose prototype was unveiled at the Frankfurt Auto Show in 2007.
In short, Toyota hasn't stopped surprising us with its ingenious concept cars!