Consider Water Parks for Summer Vacations
June 28 2016, Marie-Andrée Boisvert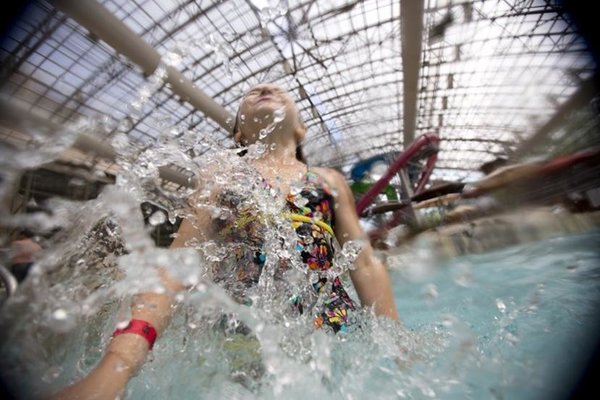 For a great vacation, visit the water parks!
For a great vacation, visit the water parks! Not only do they appeal to children, but more and more facilities are also designed for adults. When the temperature approaches 30 degrees, head to your car to take a dip! Here are 5 destinations of choice to maximize your vacation this summer!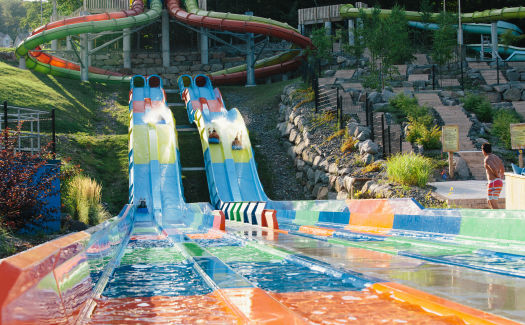 Bromont Water Park
For an experience beyond compare, the water slides of the Bromont water park, built on the mountain ski slopes, feature ponds and swimming pools heated to 80° F for an optimal summer sojourn.
Features: 4 heated pools, 13 water slides with intensity ranging from easy to extreme, mountain alpine luges, chairlift rides, and why not do some mountain biking or hiking to vary the activities of the day. It's all 45 minutes from Montreal.
skibromont.com/fr/parc-aquatique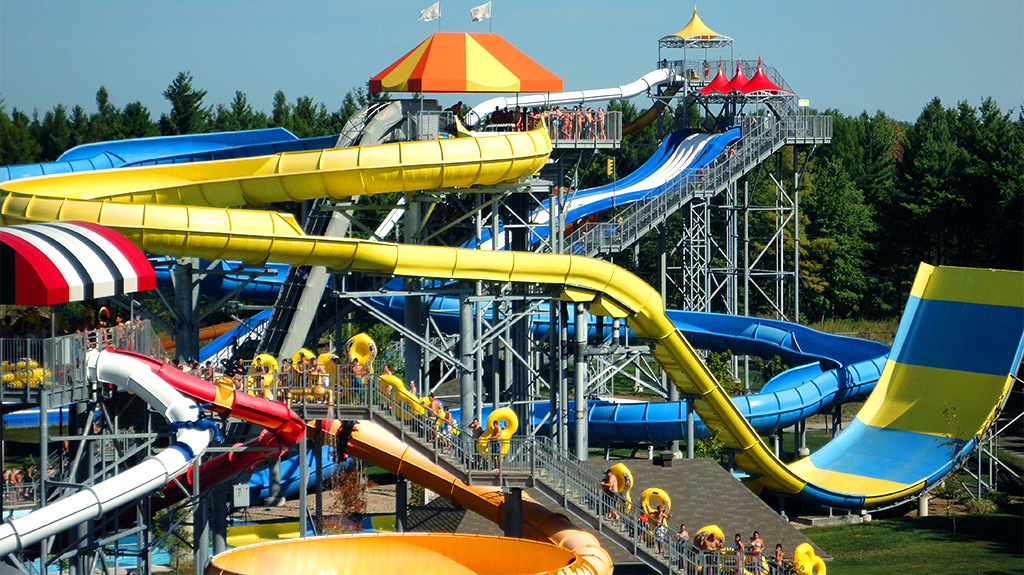 Calypso
Located in Limoges, Ontario about 1 hour from the Vaudreuil-Soulanges region, it's said that Calypso is the grandest theme water park in Canada.
Inaugurated in 2010, it has 15 unique attractions, for the most part water rides or rafting, wave pools, suspended bridges and nets, etc. Eight on-site restaurants and cabanas allow you to refresh and unwind.
Don't miss the Hawaiian Beach Bar with colours that remind you of the South for sure.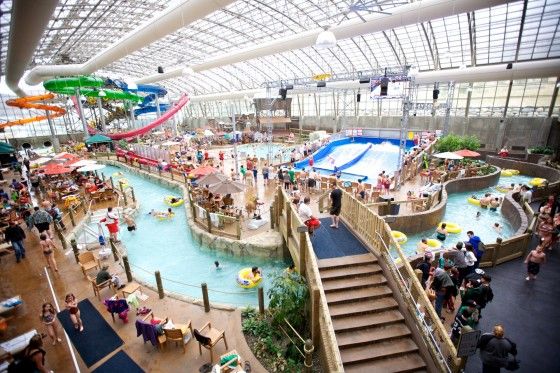 Jay Peak Pump House waterpark
The Pump House Waterpark is one of the largest indoor water parks in North America. In addition to water slides, the park offers a surfing site, a long river that winds around the park, indoor and outdoor whirlpools, a climbing wall with waterfalls, and a water playground for children.
In addition to the water park, the site is equipped with arcades to entertain the family even more. Located in Northern Vermont, Jay Peak is a mountain best known for winter skiing, but its golf is equally breathtaking! Enjoy the lush green outdoors while the youngsters have fun at the water park.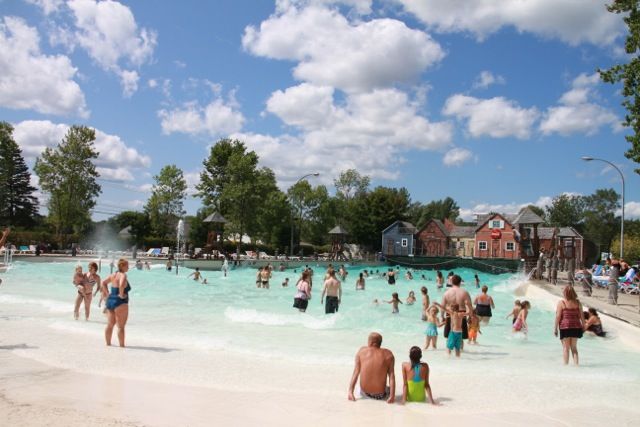 Super Aqua Club
Located in Pointe-Calumet, Super Aqua Club has 15 family attractions for mid-level swimmers and good swimmers.
With its beautiful private beach, the water park remains a destination of excellence about 50 minutes from most of the cities of Vaudreuil-Soulanges.
Take the ferry to Hudson to enhance your experience, definitely a change of scene.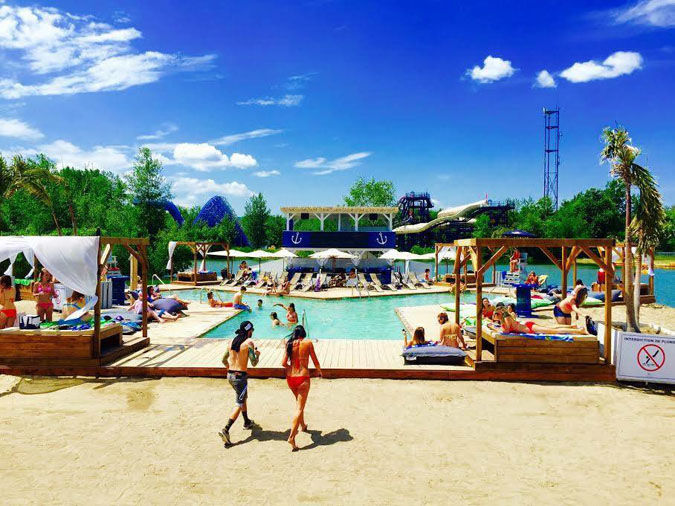 Beachclub
If you're out with friends, take the opportunity to spend the evening at the Beachclub, the largest outdoor club in North America, known for its electronic music played by one of the most famous DJs.
This is a cool place to enjoy the summer!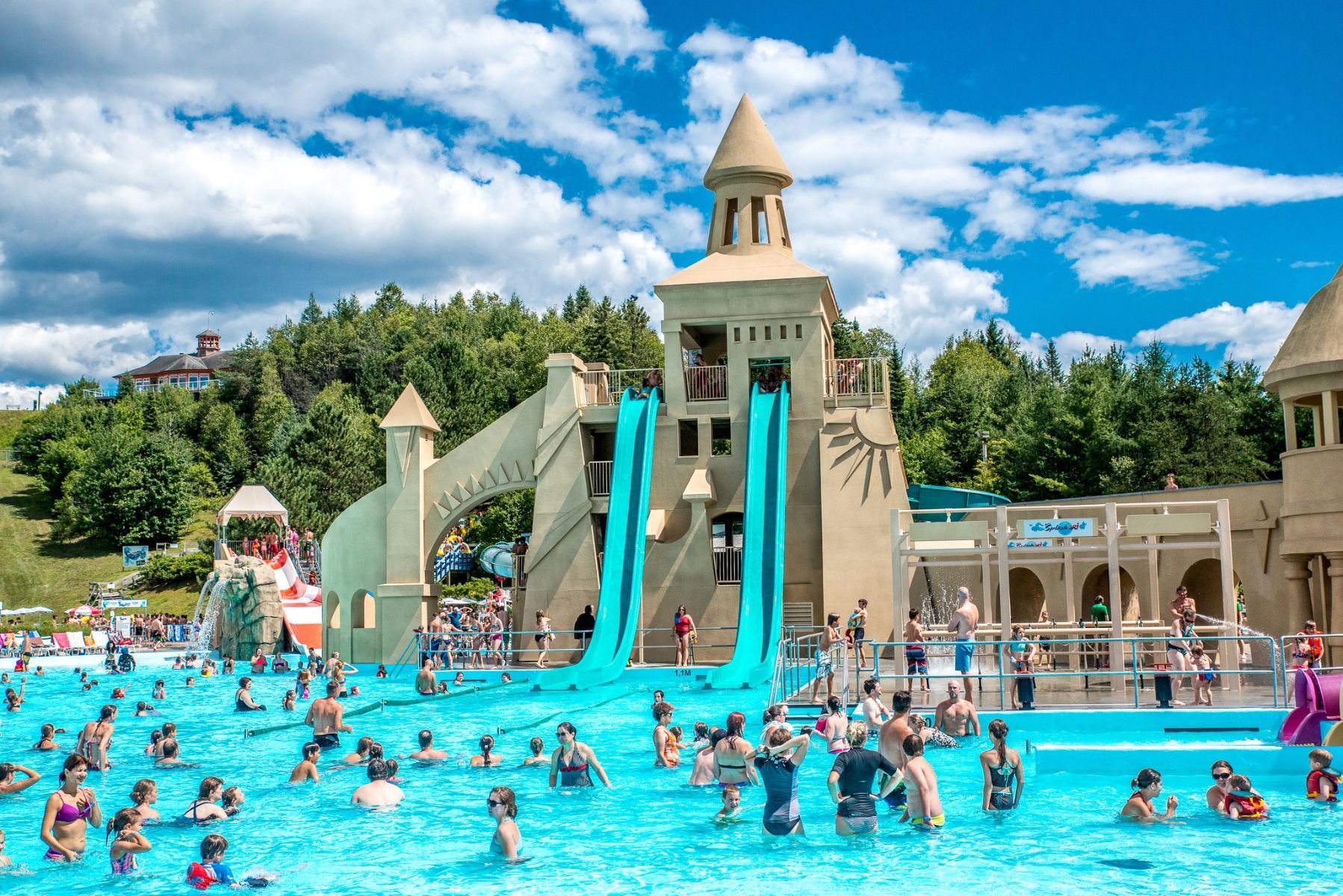 Valcartier Village vacances
Located in Quebec City, Valcartier Vacation Village is a large complex that also features a water park, an outstanding campground with 600 sites for all types of equipment and even rustic cabins.
Valcartier has over 35 heated water slides, 2 theme rivers, over 100 water games, a wave pool, animation, beach volleyball, restaurants, bars and terraces, as well as boutiques.
With one of the largest sites, you won't run out of water activities for great fun.