Choose the best time to install your tires!
September 22 2017, Marie-Andrée Boisvert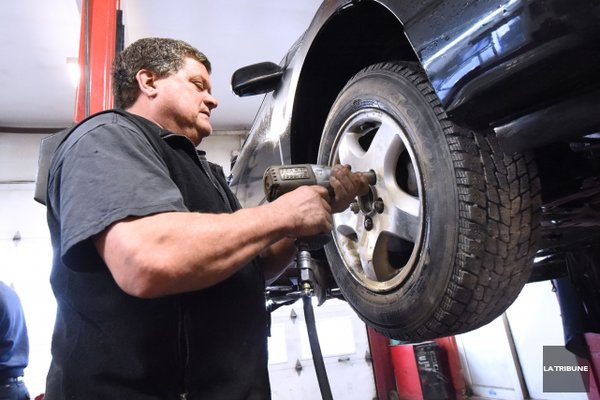 Today, it's difficult to guess the right date for installing winter tires. with climate change, the climate is changing and weather conditions are more unpredictable...
It's best to do it as soon as colder temperatures start settling in. You don't have to wait to have your winter tires mounted. Here are some useful tips:
The best indication is temperatures below 7 ° C
When the temperature is close to 7 ° C, you should start thinking about contacting your dealer to make an appointment for winter tire change over. Make the first available appointment which best suits your busy schedule and you'll be the first to say that at the first snowfall, you were glad you had your winter tires installed early, in October.
In fact, it's not just the snow you have to consider, but especially the combination of frost, dew and rain that freezes over night. Ice patches can form during the night and surprise you on the road even before your first coffee. It's there for useless to run the risk of getting caught with summer tires and putting your safety or that of your car's body work in jeopardy.
Even more so, waiting a few additional weeks to save money on tire wear is futile, because the amount would be miniscule.
Technical advice
For those who like concise lists of important items, here are our technical and legal tips:
1. Winter tires are mandatory in Quebec from December 15th to March 15th.
2. The temperature affects tire pressure. Under inflated tires wear prematurely. In winter, check the pressure every month, if possible.
3. Check the pressure and adjust after a few weeks following installation. Your dealer will be pleased to do it for you as a courtesy.
4. Tire wear should also be checked before installation.
Finally, to make an appointment quickly, contact us at 1 855 398-9581!