Buying a new vehicle: You're the boss!
June 16 2017, Richard DesRochers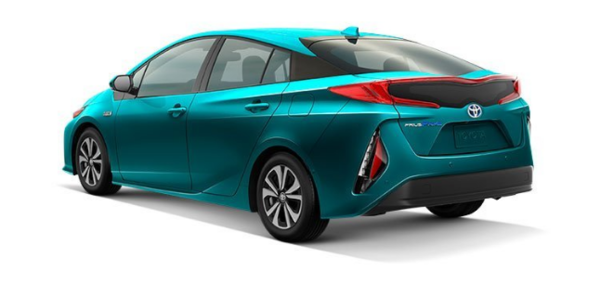 Your car has just broken down; after a trip to your garage, the repairs aren't worth it anymore and you need a car in a rush?
Your car has just broken down; after a trip to your garage, the repairs aren't worth it anymore and you need a car in a rush? You're considering purchasing a new vehicle to finally put an end to the mechanical problems of used vehicles. However, although your need and the urgency of the situation are real, there is a risk in rushing the decision-making process. in a short few days. To avoid disappointment in the medium or long term, here's what you need to know.
Convert the urgency into a pleasant process!
First, you really need to do your homework. To do this, it's better to invest in renting a vehicle car for a few weeks or simply borrowing a friend's car that isn't being used. In these situations, although there are exceptions, it's better to use public transportation, bike or any other means of transportation than to rush your purchase.
Once the urgency issue is addressed, calmly begin your informed purchasing process. To begin the purchase of a new or almost new car, you often have two options. Purchase a 100% new vehicle or consider purchasing a demo vehicle of the current year. In the second case, although you can save money, understand that you limit yourself to what retailers have in inventory.
Do your research
Before you go to the dealer nearest you, look at the options on the web. There is so much opportunity and competition that the process will certainly be more of an undertaking than you originally imagined. However, this necessary process will inform you about the many alternatives of buying new vehicle. Here's what you'll discover...
New vehicles, there's something for every budget
Prices vary depending mainly on vehicle options and equipment
The configuration and style of the vehicle are closely linked to its usefulness
Sometimes the basic options of some manufacturers equal the luxury options of other manufacturers
Acting like a professional
Your few days of research won't make you a true connoisseur of cars. However, instead of arriving at your dealership with just your budget, you'll be able to clearly communicate your needs, as well as the equipment you require.
At that time, the retailer must also act like a professional and inform you of the limitations of their choice of vehicles available in relation to your choice. When you know what you want, it's easier to say no to a transaction that doesn't meet 100% of what you desire.
Acting as a boss also gives your preferred retailer the chance to live up to your expectations.