Another great innovation from Toyota: automatic high beam headlights
May 12 2017, Marie-Andrée Boisvert

Right now, there's one thing everyone is talking about regarding Toyota: the Safety Sense system.
Right now, there's one thing everyone is talking about regarding Toyota: the Safety Sense system. It's available in two forms, the Toyota Safety Sense C and the Toyota Safety Sense P for mid- and full-sized vehicles. Automatic high beam headlights are available in both segments.
Automatic headlights
Toyota's automatic headlights are a safety system designed to help drivers see better at night without blinding other drivers. They offer drivers the best possible visibility without distracting others, thus providing more safety on both sides of the road. They also allow faster detection of pedestrians or obstacles.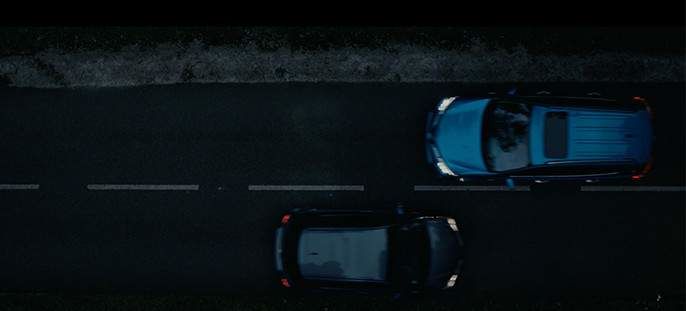 In low light conditions combined with a speed of more than 34 km/h, the high beams automatically activate. Equipped with a camera, the system detects the vehicle headlights coming from the opposite direction and automatically switches to high beams. No need to activate or deactivate the headlights manually.
The low beams are also activated when the speed is less than 27 km/h. The system actually operates at two distinct levels. First, it prevents blinding oncoming vehicles, from the opposite direction and on the other hand, it activates the high beams automatically, offering the best possible visibility, the best of both worlds at all times.
Night driving
According to some U.S. studies, high beam headlights are underused because drivers feel that their driving environment is bright enough, or they don't want to distract other drivers. In statistical terms, as few as 18% of drivers use high beam headlights when they can do so.
Finally, it's true that it's annoying to always adjust your headlights when driving at night. If you always keep your eyes on the road, you're less distracted and, above all, your family is in better hands.
To learn more about nighttime headlights or to test a Toyota, contact us today at 1 855 398-9581!