A car seat that installs itself!
April 01 2016, Marie-Andrée Boisvert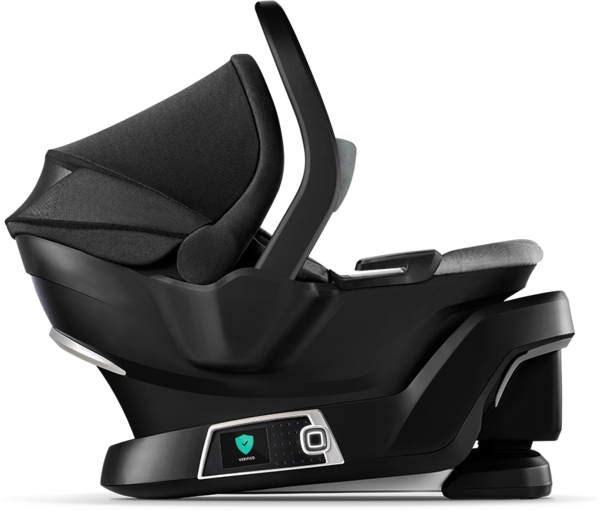 A car seat that installs itself!
Did you know that in Quebec one of every two child car seats is incorrectly installed? This is a serious problem as, according to the SAAQ, every year roughly 1,150 children age 9 years or younger travelling in a vehicle die or are injured in accidents. To solve the problem of improperly installed seats, in a few weeks the 4Moms company will be launching the self-installing car seat - a car seat that installs itself!
In June 2016 you'll be able to buy the self-installing car seat on the Web for the modest sum of $499.99 U.S. The seat is quite expensive, probably because it's on the cutting edge of technology, a real gadget but for once a product that's ingenious, well-made and which truly protects children in the event of accidents.
The technical prowess comes from the fact that it's your smart phone that checks that the installation is correct. First, you'll attach the straps to the base of the car's seat, then you'll adjust the base height and the tension. Then on your smart phone you'll see indicators confirming that the seat is properly installed.
You can even reinstall the seat according to the baby's weight. What's nicest about the dedicated seat application is that you can monitor the seat settings at all times to make sure the baby is actually safe.
In addition, the seat is made so that all babies are safe, even at a weight of 4 pounds. The 5 harnesses and the belt are retractable to avoid any incident. It even provides a window and shade to create more privacy and for sun protection. The seat is compatible with most stroller carriers available on the market. It is equipped with extra protection on the sides and is acc
edited by the NHTSA.
The self-installing car seat will grow with your baby. It's designed for children from 4 to 30 pounds and 32 inches and under. For more information about this very safe techno seat, visit the 4Moms site at 4moms.com/carseat
Gallery