2018 Toyota Camry: what the experts think!
December 08 2017, Richard DesRochers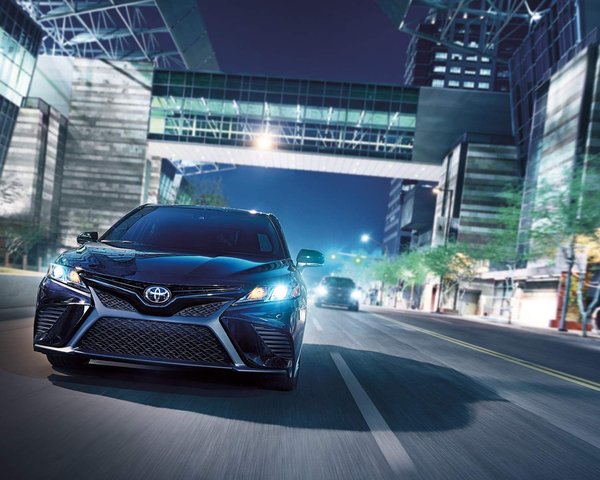 With an 82% rating according to the 2018 Car Guide, 3.5 stars / 5 stars according to Edmuns magazine, or the glowing reviews of the prestigious Motor Trend magazine, the eighth generation of the Camry is making a buzz.
Once again this year, Toyota engineers have racked their brains to further improve the quality and look of the 2018 Toyota Camry. For starters, a brand new silhouette and a host of security and connectivity features. In short, they wanted to give the Camry a sportier look.
New for the 2018 Toyota Camry
To start with, the Camry is built on a new platform, making the car lighter, more rigid, more spacious and, above all, more manageable. As mentioned in Motor Trend magazine, the 2018 Toyota Camry should still sell like hot cakes. With its 203 horsepower four-cylinder engines or its 310 horsepower 3.5L V6 and hybrid version, the new 2018 Toyota Camry can satisfy all tastes.
As for the various models, the 2018 Toyota Camry 2018 offers several personalities. The L (L, LE, XLE, XLE V6) models for a more classic style and the SE (SE, XSE, XSE V6) models that offer a more aggressive and aerodynamic design.
The 2018 Toyota Camry on the road
According to experts who have driven the new 2018 XSE V6 Camry, the new Camry is really turning heads. At the heart of the changes, the 2018 XSE V6 Camry has more dynamic driving characteristics due to a smart mix of larger dimensions, increased sturdiness and maximum lightness.
For Toyota followers and non-followers alike, the Camry has never have been more appealing in terms of design, reliability and performance. Why not contact us at 1-855-398-9581 for a test drive and try out your new toy before spring comes around.
Gallery