2018 Toyota Avalon, one of the most profitable cars according to U.S. News & World Report automotive magazine
February 23 2018, Richard DesRochers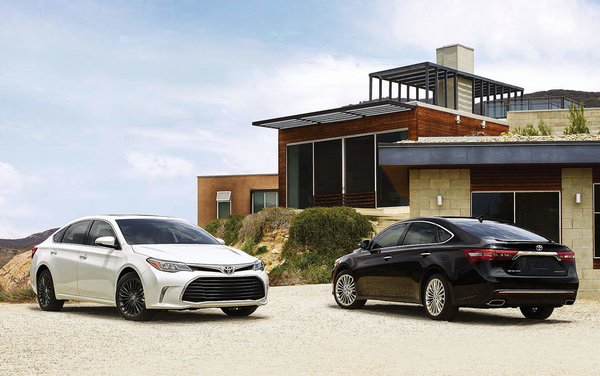 According to an article in U.S. CarUSNews magazine, the 2018 Toyota Avalon is one of the most profitable cars.
What is most surprising is that it really combines other elements, not just the price but rather, the price-quality ratio. As you already know, the law of lowest price may be an element to consider in a budget, but the decision absolutely must include quality criteria to better justify the purchase.
An exceptional price-performance ratio
As mentioned earlier, the Toyota Avalon offers much more than an inexpensive car, it offers reliability, luxury and fuel economy. For example, when purchasing the 2018 Toyota Avalon, leather seats are already included in the price rather than as an option. When compared to other models, in addition to its spacious cab and fuel-efficient V6, the Avalon definitely remains a smart choice.
Another important criterion to consider is that the Avalon has an excellent record when it comes to reliability and repair. She is notably better rated than her nearest rivals. In short, a reliable car that features a number of criteria to make it stand out.
Highlights of the 2018 Toyota Avalon
With its basic equipment and state-of-the-art technology, the Toyota Avalon offers a rich array of important features such as spacious rear seats, relaxing driving, Toyota Safety Sense safety features and an exceptional infotainment display. Here are some other benefits of the 2018 Toyota Avalon:
1. Premium cab with premium materials
2. Well equipped with many safety, comfort and technology features
3. Smooth and stable manoeuvers and manoeuverability
4. Robust V6 engine
Contact us today at 514 453-2510 to book your test drive.
Gallery