2017 Camry and 2017 Camry Hybrid, 9 Available Models
March 27 2017, Marie-Andrée Boisvert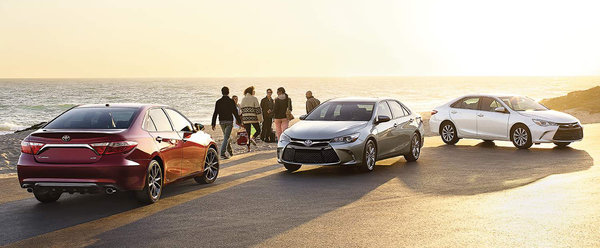 Featuring a new style, the 2017 Camry and2017 Camry Hybrid still offer unparalleled options and possibilities.
Featuring a new style, the 2017 Camry and 2017 Camry Hybrid still offer unparalleled options and possibilities. In addition to new interior and expressive exterior styling, a wide range of equipment and possibilities are available, depending on the model. The exterior of the 2017 Camry boasts a more dynamic grille, 17-inch alloy wheels and a rear spoiler.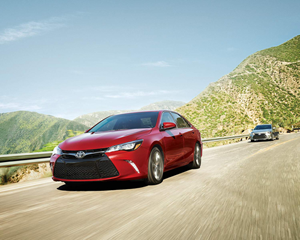 Inside, you'll find sophisticated design along with thoughtful and intuitive technologies such as smartphone wireless charging and a navigation system for alternate routes in case of traffic congestion.
All in all, the new 2017 Camry offers truly new horizons with the 9 Camry models available. Choose your desired options based on the hybrid or conventional gasoline model.
9 Camry models available
Gasoline
2017 Camry LE

2017 Camry SE

2017 Camry XSE

2017 Camry XLE

2017 Camry XSE V6

2017 Camry XLE V6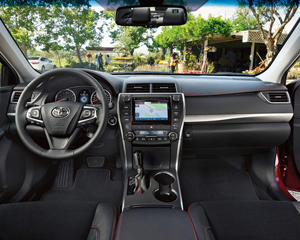 Hybrid
2017 Camry Hybrid LE

2017 Camry Hybrid SE

2017 Camry Hybrid XLE
Also, for the XSE edition, there is the possibility of additional optional equipment such as the XSE Premium Group. The XSE premium group includes a garage door link, power moonroof, rearview auto-dimming mirror with a digital compass, blind spot monitor, and rear cross-traffic alert system.
For the other available models, there are, depending on the selected model, items such as steering wheel shift controls, dual-zone automatic climate control, built-in SiriusXM satellite radio, a JBL audio system, 10 speakers instead of 6, and a superior navigation system for the XSE V6 and XLE V6.
Finally, no matter which model you choose, you'll always benefit from superior safety, legendary reliability and, above all, exceptional resale value. In short, a wise choice for your travels.