Save with the Drive Electric Program!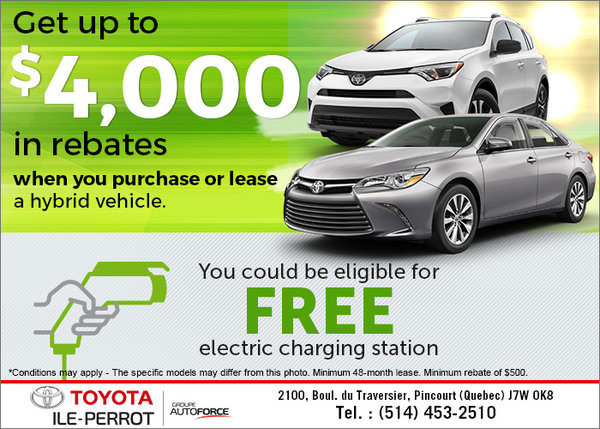 Get up to $4,000 in rebates when you purchase or lease a hybrid vehicle.
You could be eligible for a FREE electric charging station!
Why choose a hybrid?
Save on Gas: Navigate downtown completely electric, without burning a drop of oil.

Ecological Impact: Toyota tops the green list, recording the hugest drops in emissions.

Pleasure of Driving: Silence, ease, fluidity and comfort; the perfect marriage for your driving pleasure.
Conditions may apply.
Find your hybrid vehicle today!
*Minimum 48-month lease. Minimum rebate of $500.