Lease a new 2017 Toyota vehicle starting as low as $39 per week for 60 months!

AND, you'll get 5,000 aeroplan miles with the purchase of a new Toyota vehicle!
At this price, anyone can be a genius.
Hurry up and book a test drive before February 28th, 2017.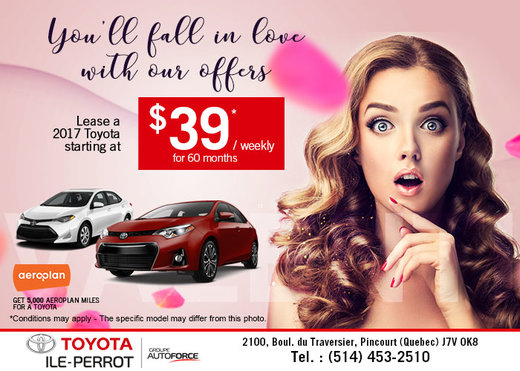 Take advantage of this offer!
Click on one of the promotions below!